Workshops  
"Open up the Space" – Kommunikation künstlerischer Produktionsweisen
"Open up the Space" – Kommunikation künstlerischer Produktionsweisen (29.06.2017, 10 Uhr)
"Drafts of Art – A Plan of Beauty" – Projekte planen und den Bedarf richtig einschätzen (29.06.2017, 14.15 Uhr)
29.06.2017, 14.15 Uhr

Artistic Research on Homo Ludens/ Objects and Virtuality
»Brückenbau« – Architektur und Lesbarkeit im zeitgenössischen Figuren -und Objekttheater,  Brücken zwischen Physis und Virtualität
"[…] Im Gegensatz dazu, ein handelnder Raum, wo die Körper nur Flugbahnen wären. Daß nicht mehr die Rede sei vom Gegenstand im Raum. Es ist der Gegenstand, der Raum wird. Ein richtig verstandener Raum umfaßt ein großes Spiel von Öffnungen, Zirkulationen, Wechselbeziehungen und Durchdringungen […]."
André Masson, Abschweifungen über den Raum 1948/49
Der Workshop beinhaltet praktische Versuchsanordnungen ( Arbeit an Etüden). Begleitet wird die praktische Arbeit von theoretischen Exkursen/Betrachtungen.  Die Teilnehmenden gestalten mit Sandy Schwermer eine Abschlusspräsentation, Lecture Performance.
TN: 12-15
2.  "meet the object" WORKSHOP , interdisciplinary
Open to artists who are interested exploring ways of communication through object theater in performance. Open to performers, dancers and actors, storytellers, authors of different all kinds of nationalities. This workshop explores opening the senses to the language of things. How can inanimate objects become associates in a creation process?
3. SENSING SPACE – the discovery of the performative body
This workshop explores opening the senses towards the creation of space, inner and outer space. The mental and physical body get associates to create movement and expression in reference to space and time, initiated by sounds, images and objects.
Participants will challenge the qualities of inanimate objects and learn how they effectively can become associates in the creation process of unique self-motivated performance.
4. WORKSHOP Figurenspiel: Harlekin 
Harlekinfiguren in Bau und Aktion sowie Geräuschwerkstatt, traumatherapeutische und spieltherapeutische Arbeit
Teilnehmerzahl: ca. 12
5. Workshop: Playgrounds in between , August 2017, Summer School RUB
Art & Architecture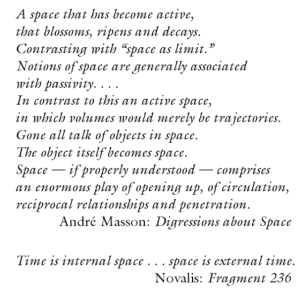 weitere Informationen unter/ for more info please do not hesitate to contact:
Referenzen:
Cirque du Soleil (Montreal), studio 303 (Montreal), Universität Erlangen FAU, RUHR Universität Bochum, Goethe Institut Moskau, Goethe Institut Erbil/Irak, Kinder -und Jugendpsychiatrie Helios Klinikum Buch Berlin, Eden Dock 11 Berlin, Zirkus Internationale e.V. Berlin, schwarzwurzel Kulturverein Steinach